New Transplace report provides key delivery data for retail shippers
With an eye on helping shippers meet delivery requirements set forth by retailers, non asset-based third-party logistics services provider Transplace said this week it has rolled out a new offering, entitled the "Weekly Supplier Performance Benchmarking Report."Company officials said that this report is comprised of data culled from 28 suppliers of major retailers, and identifies delivery performance statistics, including late, early, and in-full shipment percentages, adding that this data is anonymous for shippers in the program.A main driver for this type of offering, according to Transplace, comes from efforts made by large retailers, in recent years, to implement mandates focused on effectively delivering shipments to augment the delivery flow, reduce inventory costs, and ensure products are always available in order to meet the heightened needs and demands of their customers.
And while the conditions of retailer programs vary, one common theme cited by Transplace is that they usually penalize customers for early or late deliveries, as well as the shipment not being filled in the requested order and leave non-compliant deliveries subject to fines.Mark McEntire, senior vice president of operations, Transplace, told LM that the genesis for the Weekly Supplier Performance Benchmarking Report originated at the company's 2017 CPG Summit, when many of its customers requested additional data to better understand their delivery performance with large retailers."As part of this request, these CPG companies wanted to understand how their performance compared to their peers and use this information to address performance gaps in their delivery operations and be a resource when meeting with their retail customers," McEntire explained. "This type of benchmarking has been valuable to the shipping community in the past and we are continuously looking was ways to provide greater value to our customers."When asked what he viewed were the main benefits of this new offering, he pointed to its ability to help shippers identify leaders and laggards and open up the lines of communication across shippers to share best practices and collaborate, where possible.
And he also noted that these weekly reports are helping educate a wider audience about the delivery requirements of these programs, truly understand how they compare to other suppliers and better navigate conversations with retailers.Transplace has been providing the information found in the Weekly Supplier Performance Benchmarking Report to its customers for years, but it was on a more ad hoc basis, according to McEntire."In order to provide greater value to the shipping community, we have moved to a more standardized approach over the last few years as we have seen more interest from both Transplace customers and noncustomers," he said. "This has led to the formal release of Transplace's Weekly Supplier Performance Benchmarking Report."Transplace CEO Frank McGuigan commented in a statement that as retailers have encountered intensifying consumer demands for better product variety and greater availability at the lowest possible cost, they have put more stringent delivery requirements on their suppliers – enhancing pressure on supply chains."To meet these growing demands and help deliver high levels of service to their retail customers, companies must have the right strategies and processes in place that enable them to consistently maintain a smooth, efficient supply chain," he said. "Analyzing market trends, monitoring KPIs and providing in-depth industry insights allows Transplace to work collaboratively with shippers to improve their supply chains and their overall business."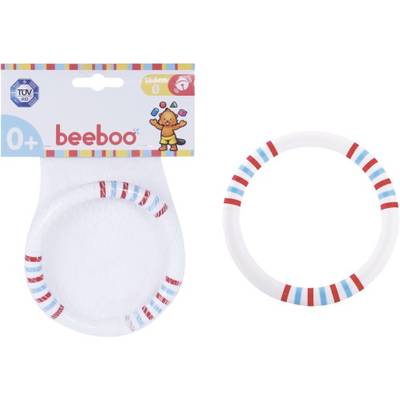 0702 ring rattles are made from high quality plastic. Calls on the motor skills of the child.
Diameter 11. 5 cm Tuev tested!
For infants from 0 months.
This text is machine translated.
-
More Info - EAN: 4018501045280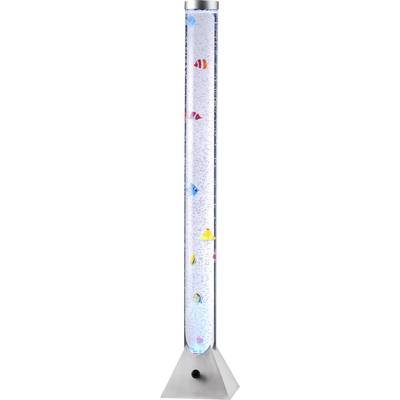 The water column with LED color changer and bubbles creates a special atmosphere. It is comfortably with a cord switch on or off.
The water column has been made of plastic and is therefore very robust.
Included are eight decorative fish as well as a small U-boat. This decorative elements are located in the base pump with air bubbles in motion, these can be regulated in strength.
Please use for the filling only distilled water.
For lighting the water column provide here 12 Small Stationary RGB LEDs a 0.
06 Watt. The height of the water column is approx. 120 cm, the diameter of about 10 cm.
The base is calculated approx.
22 x 22 cm. This text is machine translated.
-
More Info - EAN: 4043689907006
There are numerous, down to the last detail recreated, trucks, construction equipment, tractors and much more in the large assortment of brother.
The ideal supplement for this purpose, the game figures, the entire game landscape again more fun and realistic, as well as the role play and creativity of the children. The mechanic helps if repairs are necessary.
For this purpose, it is perfectly equipped, he has but Jack, Jack Stands and tool are always available.
In this way you can quickly resolve any defect and the vehicle quickly returns to the application.
This text is machine translated.
-
More Info - EAN: 4001702621001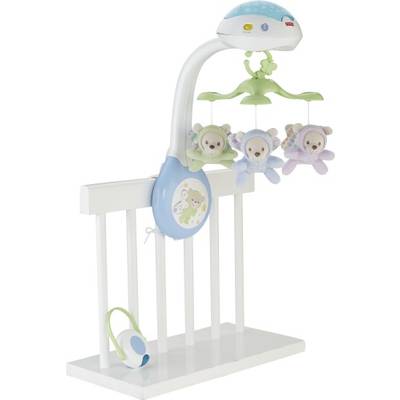 Let's go to the land of dreams with the 3-in-1 Dream Teddy Mobile from mattel. The three dream teddy want your child a quick and restful sleep.
Each Pluschbar is in a funny strampelanzug and has colorful wing on the back.
With a small clip, the mobile, when it is no longer on the cot is used to almost all popular baby carriage mounted.
The removable projector can be used in conjunction with the mobile, but can also be used alone, for example, on a table.
This text is machine translated.
-
More Info - EAN: 887961046076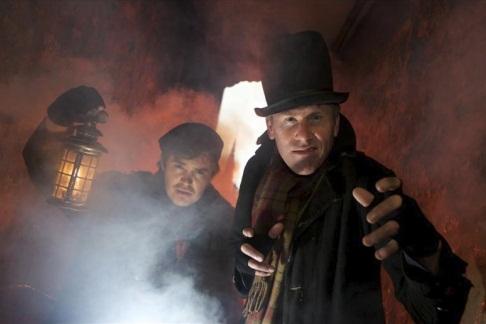 A daytime tour of Edinburgh's most haunted vaults – and we're the only people with access.
This tour is perfect for a peek into the city's ghostly past, because things don't only go bump in the night.  The true history of the Blair Street Underground Vaults is terrifying enough – so abandon thoughts of manufactured frights and make-believe.
The skill is in the storytelling: the vaults witnessed the deeds of mischief-makers and murderers, vagrants and torturers. It's one of Edinburgh's most haunted sites, where restless spirits still tread.
Want see Edinburgh's haunted vaults? Explore them exclusively with Mercat Tours. First you'll follow your cloaked Mercat guide through the shadowy closes of Edinburgh's Old Town.
These are dark streets untouched by daylight, filled with a strange silence, their damp walls carrying only the faintest echo of the crowds on the high street you've left behind.
With the scene set, you'll descend into the depths of the city – and listen in horror to its dark and sinister side. Torture. Murder. Hangings. From body snatchers to the real-life Jekyll and Hyde, you'll be gripped by the true tales that lie hidden beneath Edinburgh's streets. Watch out for a cold breath on the back of the neck, a whisper, a flicker – then silence.
It's all the more chilling for being absolutely real: there are no tricks or jump scares on our ghost tours.
Why not combine your visit to the Edinburgh Walking Tour with other famous attractions and activities in Edinburgh such as Royal Yacht Britannia or Edinburgh City Sightseeing Tour?
-
More Info