The secret government plan for Humber in event of a no-deal Brexit
Secret government[1] talks could see a small Humber port play a vital role in bringing important medical supplies into the country in the event of a no-deal Brexit. Government ministers are rumoured to be working on secret plans to use the port at Killingholme, near Grimsby, to avoid possible delays at the crowded Port of Dover. There are fears that a no-deal Brexit[2] could lead to severe customs delays at the busy south coast port – leaving Britain without access to critical medicines.
According to The Sunday Times newspaper, the Government's Border Delivery Group is working on solutions to the Dover dilemma, and has earmarked the Humber port of Killingholme as an alternative. It is not the first time concerns have been raised of gridlock at Dover.
The Port of Killingholme, near Grimsby (Image: Grimsby Telegraph)
Hull Live[3] reported in September that northern ports such as Hull and Goole[4] could face an influx of cargo ships if Brexit talks turn sour. Stephen Silvester, inward investment manager at East Riding Council[5], said: "As evidenced by ABP's[6] recent investments in container infrastructure, the Humber Ports are already thriving and have the capacity to handle more trade post Brexit.
Read More

"The Port of Goole as the gateway to the Humber and the start of the 'Energy Estuary', is particularly well equipped to support this growth due to its inland position, proximity to the main motorway network and oven ready employment land such as Capitol Park which has Enterprise Zone status."
More than 2.5m containers passed through the Port of Dover in 2017 from across Europe. Most of these were accompanied by truck drivers.
The Port of Dover (Image: Getty Images)
Bosses in Dover recently warned that a two-minute delay at the port could cause 17-mile lorry tailbacks on the nearby M20. Peter Baker, of PRB Associates, said any shift from Dover could be accommodated easily because there was spare capacity on routes across the North Sea.
Read More

He calculated that as much as a fifth of container trade from Dover and the Channel tunnel could move to alternative crossings.
It is hoped an increase in port traffic in Goole could have a knock-on effect to the whole town.
There are fears queues like this, on the M20 near Dover, could become a familiar site (Image: PA)
But now it appears Humber ports south of the estuary could also be called on to ease demand on Dover. Whether it is Hull, Goole or Killingholme though, one thing is clear.
Read More

Latest news on Brexit

The Humber's ports look set to play an important role in seeing the country through its complicated exit from the European Union.
Follow Hull Live

Our daily newsletter – To get the latest headlines direct to your email inbox every day, click here[7]. Follow Hull Live on Facebook – Like our Facebook page to get the latest news in your feed and join in the lively discussions in the comments. Click here to give it a like![8]
Follow us on Twitter – For breaking news and the latest stories, click here to follow Hull Live on Twitter.[9]
Follow us on Instagram – On the Hull Live Instagram page we share gorgeous pictures of our stunning city – and if you tag us in your posts, we could repost your picture on our page!
We also put the latest news in our Instagram Stories. Click here to follow Hull Live on Instagram[10].
References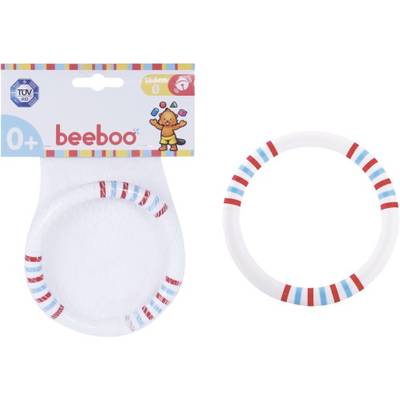 0702 ring rattles are made from high quality plastic. Calls on the motor skills of the child. Diameter 11.
5 cm Tuev tested! For infants from 0 months. This text is machine translated.
-
More Info - EAN: 4018501045280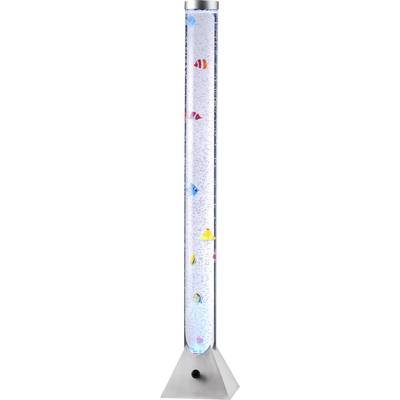 The water column with LED color changer and bubbles creates a special atmosphere. It is comfortably with a cord switch on or off. The water column has been made of plastic and is therefore very robust. Included are eight decorative fish as well as a small U-boat. This decorative elements are located in the base pump with air bubbles in motion, these can be regulated in strength. Please use for the filling only distilled water. For lighting the water column provide here 12 Small Stationary RGB LEDs a 0. 06 Watt. The height of the water column is approx. 120 cm, the diameter of about 10 cm. The base is calculated approx.
22 x 22 cm.
This text is machine translated.
-
More Info - EAN: 4043689907006
There are numerous, down to the last detail recreated, trucks, construction equipment, tractors and much more in the large assortment of brother. The ideal supplement for this purpose, the game figures, the entire game landscape again more fun and realistic, as well as the role play and creativity of the children. The mechanic helps if repairs are necessary. For this purpose, it is perfectly equipped, he has but Jack, Jack Stands and tool are always available.
In this way you can quickly resolve any defect and the vehicle quickly returns to the application. This text is machine translated.
-
More Info - EAN: 4001702621001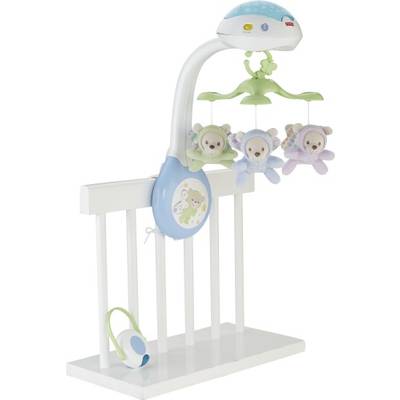 Let's go to the land of dreams with the 3-in-1 Dream Teddy Mobile from mattel. The three dream teddy want your child a quick and restful sleep. Each Pluschbar is in a funny strampelanzug and has colorful wing on the back. With a small clip, the mobile, when it is no longer on the cot is used to almost all popular baby carriage mounted. The removable projector can be used in conjunction with the mobile, but can also be used alone, for example, on a table. This text is machine translated.
-
More Info - EAN: 887961046076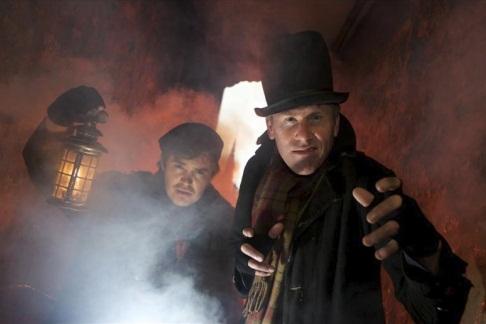 A daytime tour of Edinburgh's most haunted vaults – and we're the only people with access.
This tour is perfect for a peek into the city's ghostly past, because things don't only go bump in the night.  The true history of the Blair Street Underground Vaults is terrifying enough – so abandon thoughts of manufactured frights and make-believe. The skill is in the storytelling: the vaults witnessed the deeds of mischief-makers and murderers, vagrants and torturers. It's one of Edinburgh's most haunted sites, where restless spirits still tread. Want see Edinburgh's haunted vaults? Explore them exclusively with Mercat Tours. First you'll follow your cloaked Mercat guide through the shadowy closes of Edinburgh's Old Town.
These are dark streets untouched by daylight, filled with a strange silence, their damp walls carrying only the faintest echo of the crowds on the high street you've left behind.
With the scene set, you'll descend into the depths of the city – and listen in horror to its dark and sinister side. Torture. Murder.
Hangings. From body snatchers to the real-life Jekyll and Hyde, you'll be gripped by the true tales that lie hidden beneath Edinburgh's streets. Watch out for a cold breath on the back of the neck, a whisper, a flicker – then silence.
It's all the more chilling for being absolutely real: there are no tricks or jump scares on our ghost tours.
Why not combine your visit to the Edinburgh Walking Tour with other famous attractions and activities in Edinburgh such as Royal Yacht Britannia or Edinburgh City Sightseeing Tour?
-
More Info